Voci
A Virtual Score Software Platform for Real-Time Orchestration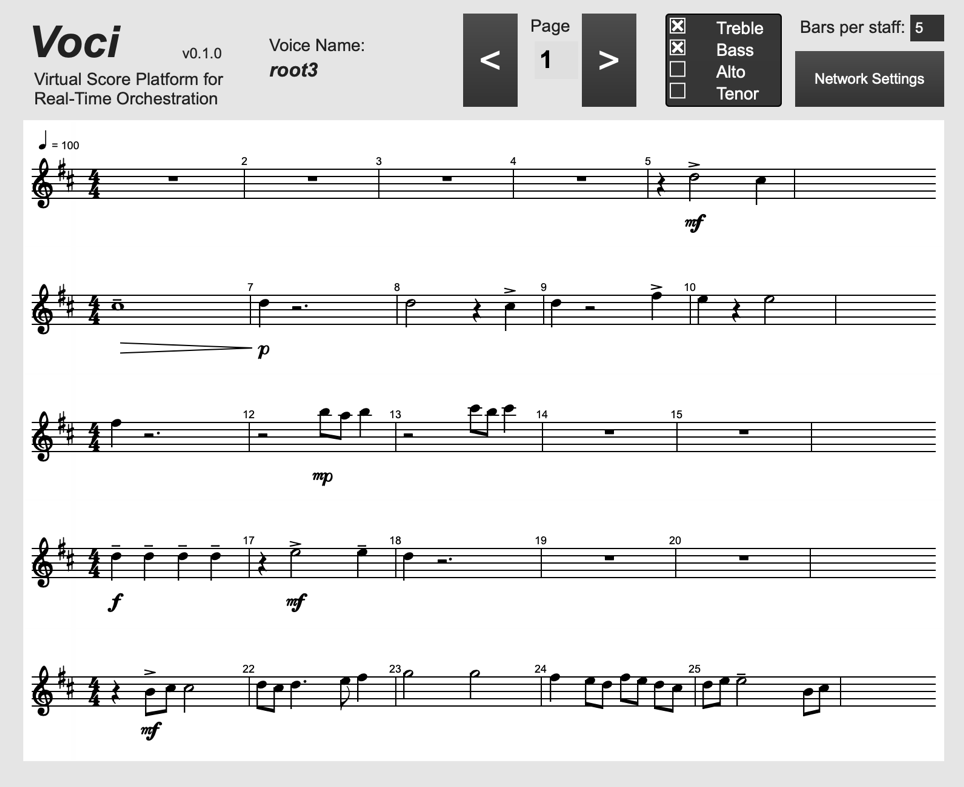 Download
Download Voci (v0.1.0)
Documentation
Quick Start Guide (for Performers)
User Manual
Installation Instructions
1. Download the latest version of Max (Cycling '74). (You do not need to purchase a license to run Indra.)
2. Use the download link above to save Voci to your computer (Mac or PC). Unzip the file.
3. Open Max and add the folder or directory where you saved Voci to the File Preferences. (Options -> File Preferences; use the + button to add, making sure the Subfolders box is ticked.)
4. Download the bach, cage, dada, odot, and zero packages from the Package Manager. (File -> Show Package Manager.)
5. Open the appropriate patch in the Voci folder: conductorPatch or performerPatch.
Version History
Changelog